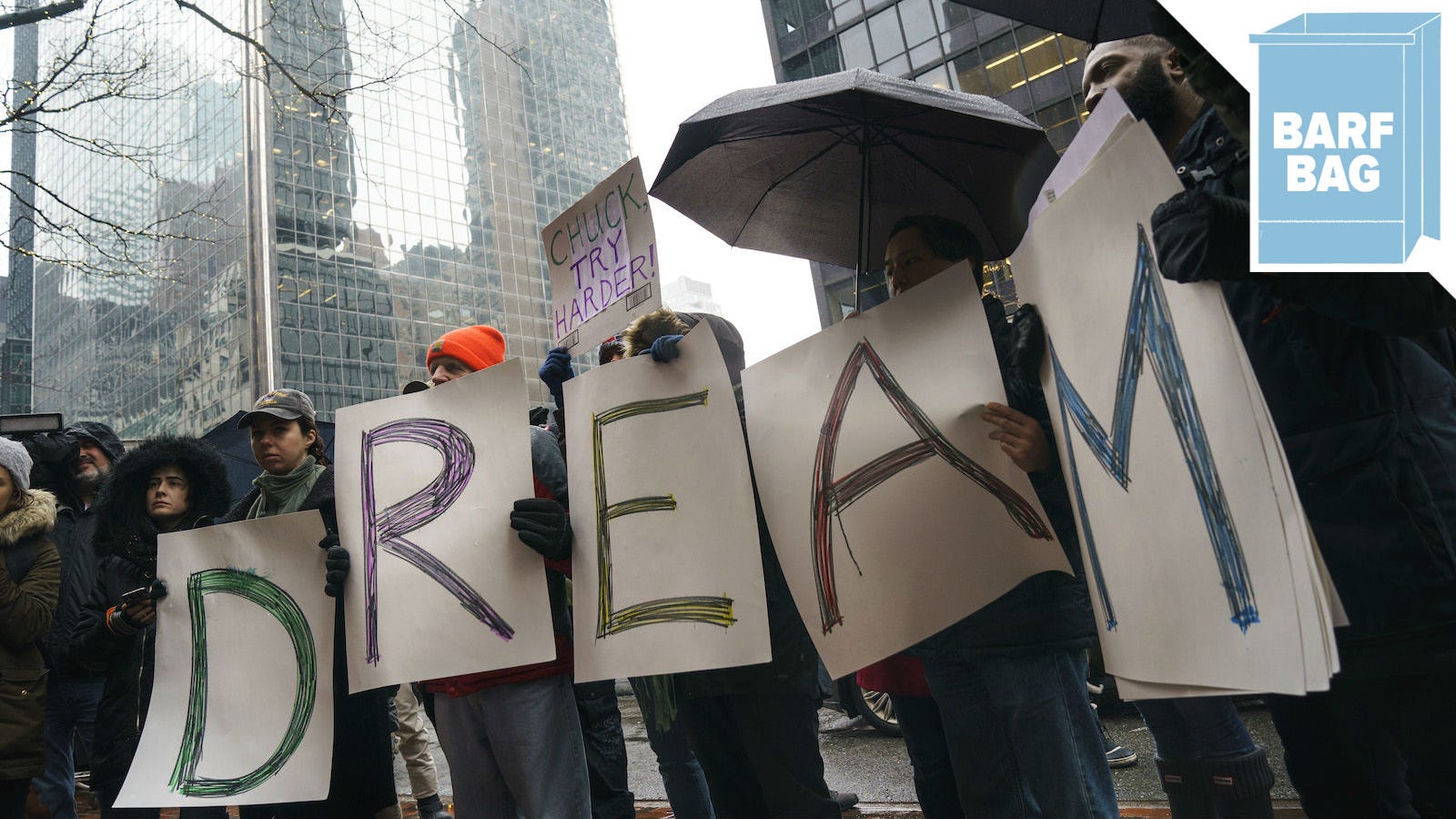 Image through Getty.
Welcome to Barf Bag, a day-to-day politics roundup to assist you arrange through the disorderly Trumpian news cycle.
I'm still thinking of Louise Linton's bird feeder.
Here's all the shit we could not cover today:
A 2nd federal judge has actually obstructed the Trump administration from ending DACA, buying them to continue processing applications and renewal demands while lawsuits is continuous. [The Hill]
Meanwhile, the Senate's migration argument does not appear to be going so well. Reports are uncertain regarding exactly what specifically is WRONG WITH THE REPUBLICAN PARTY OH MY GOD? [Politico]
"Originally from Bangladesh, Syed moved to the United States in 1987. He is fifty-five years old, teaches chemistry at a local college, and has three children, all American citizens. 'I'd heard about this stuff happening on the news,' Taseen told me. 'I just didn't think it could happen to us.' His father has been in detention since his arrest."[New Yorker]
Intelligence leaders cautioned the Senate Intel Committee that Russia will work to affect the 2018 midterm elections. [New York Times]
Environmental groups are taking legal action against the Trump administration for disposing fracking waste into the Gulf of Mexico. [The Hill]
Please do bear in mind, when you look at Obama's main picture, that Sean Hannity thinks that artist Kehinde Wiley placed 'secret sperm cells' within the painting. [The Daily Beast]
Here are some tweets the President was permitted to release:
This has actually been Barf Bag.
Related youtube video: (not from post)