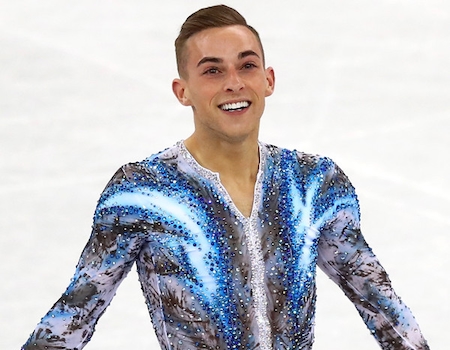 The figure skater likewise made headings prior to the Games when he openly slammed the option of Vice President Mike Pence, who has actually revealed anti-gay rights views, as the ritualistic head of the United States delegation to the Olympics.
Tension started in January when Rippon, a freely gay Olympic professional athlete, was asked by USA Today how he felt about Pence leading the United States delegation to the 2018 Winter Olympics Opening Ceremony in Pyeongchang, South Korea on February 9.
"You mean Mike Pence, the same Mike Pence that funded gay conversion therapy? I'm not buying it," Rippon responded.
And in reaction to Rippon's declaration, Pence's press secretary informed the publication, "The vice president is proud to lead the U.S. delegation to the Olympics and support America's incredible athletes. This accusation is totally false and has no basis in fact. Despite these misinformed claims, the vice president will be enthusiastically supporting all the U.S. athletes competing next month in Pyeongchang."
Once at the Olympics, Rippon informed press reporters after a session (by means of Reuters), "I don't want to distract from the competition or make this too much for my competitors and my teammates." He then included, "After the competition I'm open to meeting him and having an open conversation, but opening ceremonies are tomorrow and I've been really focused."
During his talk with USA Today last month, Rippon stated, "I'm not trying to pick a fight with the vice president of the United States."
"If I had the chance to meet him [Pence] afterwards, after I'm finished competing, there might be a possibility to have an open conversation," Rippon informed the publication.
There has yet to be a satisfy up in between the skater and the VP in South Korea.
This story was very first released at 4: 58 p.m. PT on Feb. 18.
Related youtube video: (not from post)