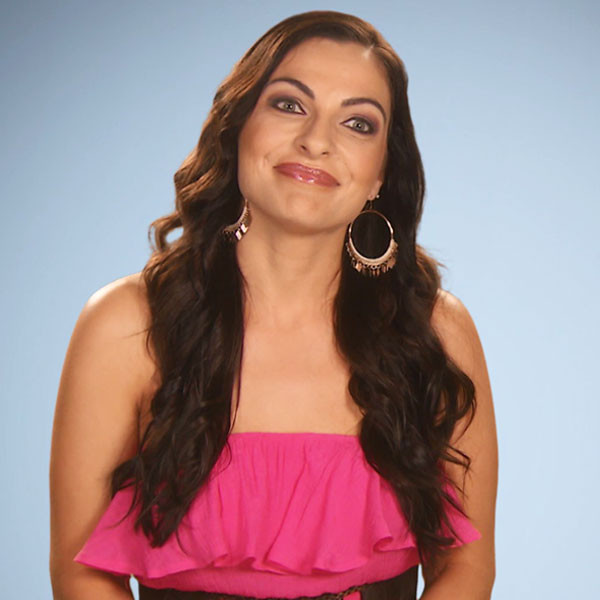 The girls are coming out to play!
After years of pain and embarrassment caused by her busted boobs and downturned nipples, patient Darlene's confidence was at an all-time high after her successful breast augmentation with Dr. Terry Dubrow on Sunday's episode of Botched.
"Now I can wear outfits like this and not even have to wear a bra," Darlene gushed. "I would have never done that before. Before surgery my breasts looked like big water balloons just hanging off the faucet. Now after surgery I have got the perfect D's by Dubrow."
Meanwhile, Belinda finally had a fully functioning nose again following a failed rhinoplasty that left her with a "witchy" appearance. After being turned down by at least 50 doctors, Dr. Paul Nassif enthusiastically took on her case and reconstructed her nose from the ground up.
"Thanks to the doctors I'm able to breathe and I'm actually sleeping well," Belinda said. "I feel like my nose looks good. I feel hopeful for the future."
On the other hand, the future of Jonathan's face wasn't looking so hopeful. The patient met with Drs. Dubrow and Nassif in the hopes of adding even more filler to his lips. However, Jonathan's lips were already so gigantic he couldn't even close his mouth!
"I want my lips to be bigger," he told them. "Obviously I have filler in my lips now. Growing up I've always been obsessed with dolls and I really wanted to look like that!"
Upon their examination, the doctors quickly realized there just wasn't room to put more filler and warned him the results of doing so could be catastrophic. Alas, Jonathan was still determined to go larger despite the surgeons' advice.
"It doesn't really scare me much," he said. "I think I'm still going to keep going and get them bigger. What's going to make me happy is getting bigger lips."
Watch it all go down in this week's episode recap above!
Watch a brand new episode of Botched Sunday at 9 p.m., only on E!
Related youtube video: (not from post)