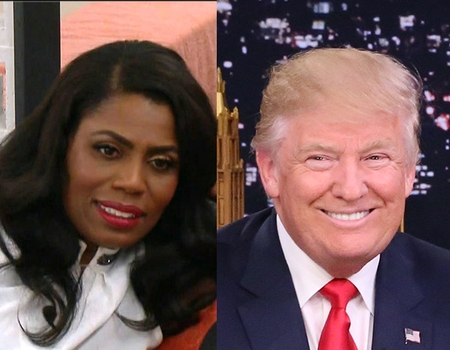 Brandi Glanville is sharing her ideas on President Donald Trump and his previous assistant Omarosa Manigault Newman
In February, while appearing on the CBS program Big Brother: Celebrity Edition together, Brandi asked Omarosa if she ever slept with Trump.
"Hell no!" Omarosa responded. "Oh my God! Brandi, that's horrible!"
On Thursday, Brandi appeared on E!'s Daily Pop and dished to co-hosts Nina Parker, Justin Sylvester and Morgan Stewart about Omarosa's response. When asked if she believed Omarosa "told the truth" when she stated she didn't sleep with Trump, Brandi responded, "Nope! I don't think so. Like how would they have that relationship for so long and he just keeps bringing her back…I don't know."
Brandi continued, "I've heard a lot of rumors, but listen, you never know what's true. But I needed to know."
Talking about Omarosa's time out in her reaction, Brandi informed the co-hosts, "She had a moment, she had a moment."
The truth star likewise stated that Omarosa "was shocked" that she asked her that concern. "She was not ready for that," Brandi stated. "In that house she thought she was queen bee and no one was gonna come for her, I'm like…"
During her time on Daily Pop, Brandi likewise discussed a possible go back to Real Housewives of Beverly Hills, her relationship with Lisa Vanderpump and Marriage Boot Camp!
Watch the video above to see exactly what Brandi needed to state!
Watch Daily Pop weekdays on E! at 12 p.m.
Related youtube video: (not from post)