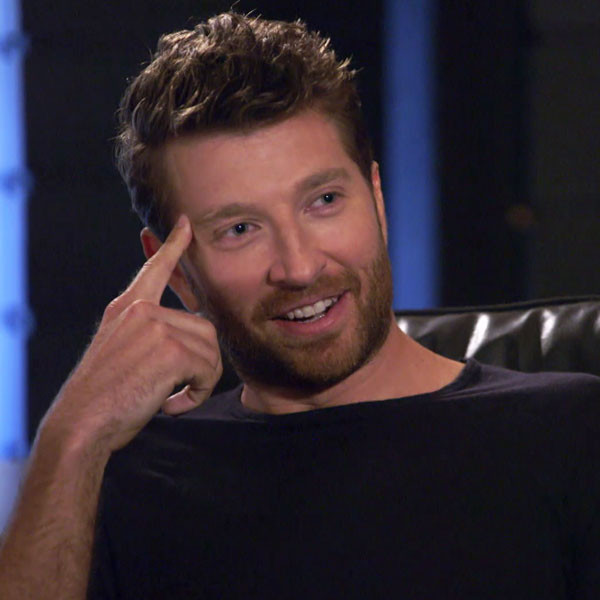 The chills are going around.
In this sneak peek from Wednesday's all-new episode of Hollywood Medium With Tyler Henry, country star Brett Eldredge is stunned as Tyler Henry connects to his late grandfather.
"One of the main energies that's coming through is like a very paternal type of a figure—not just for you, but for family," the clairvoyant explains. "He comes across as being like an older gentleman and family's everything to him. I have the chills! That's how strong of a man this is."
Tyler continues, "He's showing me a symbol of a car. There's a reference to changing a tire. It's like a random thing. He's putting a special highlight on that though for some reason. Does that make any sense?"
"That was my grandfather on my father's side," the 31-year-old musician confirms. "His name was Shirley. He had a car service gas station for 40 years. He worked around cars and as kids he'd always help us figure out how to change the oil and tell how many pounds of air pressure you're supposed to put in your tires."
Following that revelation, the "Love Someone" singer gushes about the medium's accuracy.
"How'd he just hit that? I'm shocked! Pretty amazing!" he says. "I was talking about somebody I really wanted to get in touch with without trying to tell him details and that was my grandpa Shirley. That gave me chills. That was a good feeling."
Watch a brand new episode of Hollywood Medium With Tyler Henry Wednesday at 9 p.m., only on E!
Related youtube video: (not from post)