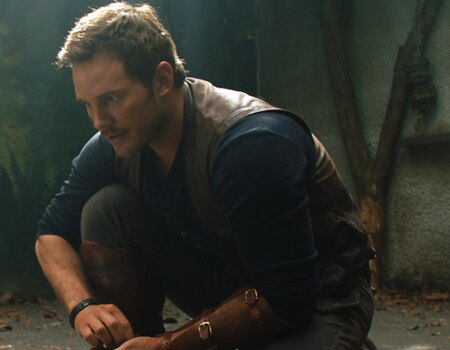 The dinosaurs remain in threat.
While some fans tuned in to Super Bowl LII to enjoy the New England Patriots play the Philadelphia Eagles, film enthusiasts were thrilled to see the 2nd trailer for Universal Pictures' Jurassic World: Fallen Kingdom launching on NBC Sunday. Debuting in theaters June 22, it stars Geraldine Chaplin, James Cromwell, Jeff Goldblum, Bryce Dallas Howard, Toby Jones, Ted Levine, Daniella Pineda, Chris Pratt, Isabella Sermon, Justice Smith, Rafe Spall and BD Wong
Directed by J.A. Bayona and composed by Derek Connolly and Colin Trevorrow, the film gets 4 years after the amusement park and high-end resort was damaged by dinosaurs on the loose. Now, Isla Nublar sits deserted while the making it through dinosaurs look after themselves in the jungle.
With the island's volcano all set to emerge, Owen Grady (Pratt) and Claire Dearing (Howard) chose to save the staying dinosaurs from termination. Owen, in specific, wishes to discover Blue, his lead raptor who's still missing out on in the wild. Throughout their exploration, they find a conspiracy that might return the world to a "perilous order not seen since prehistoric times."
All that asks the concern– do the dinosaurs require conserving, or does the mankind? As Ian Malcolm (Goldblum) alerts, "These creatures were here before us, and if we're not careful, they are going to be here after. Life cannot be contained. Life breaks free. Life finds a way."
( E!, NBC and Universal Pictures are all members of the NBCUniversal household.)
Related youtube video: (not from post)