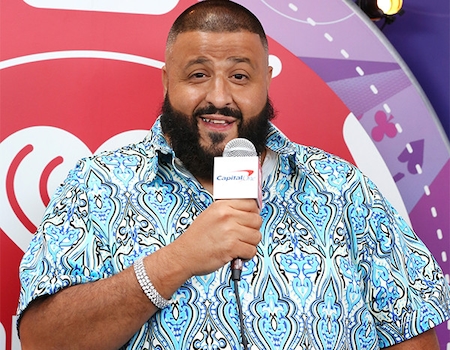 Hosting is much easier stated than done.
During tonight's 2018 iHeartRadio Music Awards, DJ Khaled discovered himself communicating with the crowd in between awards and efficiencies.
"So many beautiful people," he shared inside The Forum in Inglewood, Calif. "Check this out. Everybody in the VIP—save your snack. It's about to get serious. Our next presenters are lions. Where my girl at? Where my girl at? Hold on. I can't say his name right."
Soon after, DJ Khaled asked a stagehand to do the honors of calling the very first speaker.
" Here's Jenna Dewan Tatum," the MVP worker shared prior to DJ Khaled continued his intro.
"Thank you, thank you, thank you," he stated. "And make some sound for Eve"
While Jenna and Eve didn't appear to discover the minute prior to Song of the Year was revealed, social networks had a couple of remarks to share.
Perhaps it's all part of the script. Perhaps the record manufacturer simply has a little jitters? Whatever the case might be, the program needs to go on!
As DJ Khaled states, onto "Another One."
The 2018 iHeartRadio Music Awards airs Sunday night at 8 p.m. EST/5 p.m. PST on TNT, truTV and TBS.
Related youtube video: (not from post)