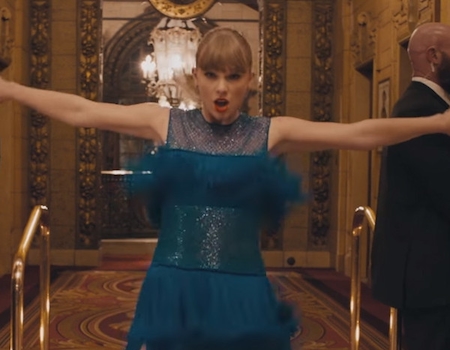 Taylor Swift is leaving her mark at the 2018 iHeartRadio Music Awards.
During tonight's live telecast held at The Forum in Inglewood, Calif., the candidate world-premiered the main video for her brand-new single "Delicate." And it came at the ideal time: Right after winning Female Artist of the Year.
The completed item was shot over 2 nights in Downtown Los Angeles and included historical landmarks such as the Los Angeles Theatre and Biltmore Hotel.
In real Taylor style, the 28- year-old kept much of the information trick. Her long time director, nevertheless, had the ability to tease the job to E! News in the days preceeding the huge expose.
"It's going to be unexpected and it's going to be grand," Joseph Kahn exposed while promoting his "Live Grand" project for Grand Marnier. "I can't get into too much detail. The need is love and the expression of it. And it's not about flowers. People have been sending me ideas, and generally it's like flowers, or pink dresses or blue skies. And those are all the things you'd think you'd want in a video, but they wouldn't fill what you need out of a song like that."
He included, "So, I think I have a plan here to address that, but it's completely unexpected."
"Delicate" is included on Taylor's effective album track record The vocalist is headed on the roadway in simply a couple of months to perform her most significant hits.
Camila Cabello and Charli XCX will act as openers as the arena trip begins May 8 in Glendale, Arizona.
"On every level, this is a dream come true," Camila just recently shared on Instagram. "As a fan, I'm going to be singing every song at the top of my lungs. As a friend, it's a GIANT SLEEPOVER. As the girl who had a Taylor swift poster in her room when she was 14 and wanted SO BADLY to go to the speak now tour (distinctly remember my friends going to school the next day raving about it and me like), ITS A DREAM. As the girl who would sing Hey Stephen thinking of the boy in class who didn't know my name LMAO, it's. A. DREAM."
We're crossing fingers that "Delicate" is on the set list when the track record arena trip rolls into our town this spring.
Related youtube video: (not from post)