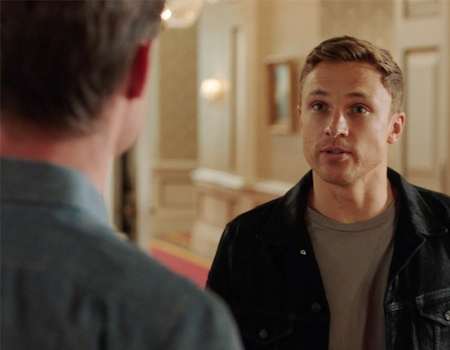 It's difficult to be king.
Newly selected King Robert ( Max Brown) has a great deal of opponents gunning for him in this just-released promotion for season 4 of The Royals(premieres Mar. 11).
"Do you know what the most disappointing thing about being king is?" Robert asks Jasper ( Tom Austen) in the video. "You can't trust anyone. They all want what I have and they'll stop at nothing to take it from me."
Cut to exactly what seems a public assassination effort and his more youthful sibling Prince Liam ( William Moseley) stating, "I'll kill him before I let him deceive everyone."
"He's your brother," Princess Eleanor ( Alexandra Park) states. "No, he's an asshole," Liam responds.
Liam isn't really the only one with something versus the brand-new king. Cyrus ( Jake Maskal l) later on states, "Someone kill this arrogant son of a bitch before he tries to take over the world."
"It makes me happy when I think about how far you're about to fall," Liam informs Robert. Yikes!
Check out the drama-filled teaser on your own!
Watch the season 4 best of The Royals Sunday, Mar. 11 at 10 p.m., just on E!
Related youtube video: (not from post)