Rose Leslie is precisely like everyone– she does not desire completion of Game of Thrones to be ruined!
On Monday night's episode of Late Night with Seth Meyers, Leslie discussed requiring her fiancé, Kit Harington, to keep the ending of their HBO reveal a trick from her.
"I mean talk about being an avid fan, I obviously am of the Good Wife," discussing her brand-new CBS series, "but with Game of Thrones," she continued, "I'm like the rest of the world. I'm waiting for the new and final season."
Since her character and John Snow's love interest, Ygritte, was exterminated in the 4th season, Kit was the only one of the 2 to get the script for the last season.
"I remember in the summer… summer's gone obviously… the new episodes for the final season were coming through onto his iPad and I mean, I can read his facial expressions, I don't want to know anything that's going on within his eyes or anything like that, so I send him packing. I kind of boot him out so that he can go to a coffee shop…"
Seth, in shock, asked, "So, you won't let him read it in front of you?" "Absolutely not, because I'll know," she reacted. "I'll be able to gauge—if he stiffens then I know that someone's dead, and then my mind goes off…"
Jokingly, Seth informed Rose he was going to destroy it for her.
"Someone's going to be dead," he stated, riffing off of the program's propensity to exterminate its characters.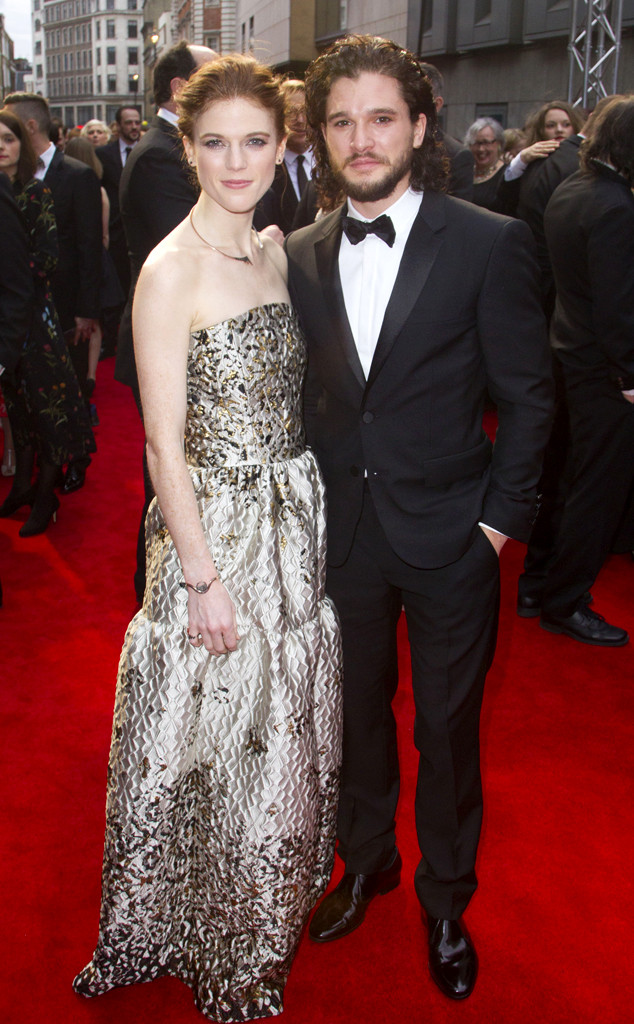 Dan Wooller/REX/Shutterstock
The discussion about Kit continued, however the subject moved to in 2015's April Fools Day. Seth held up an image from that eventful day, which led Rose to state the nasty trick Kit used her when she returned house after 6 months of shooting The Good Fight in New York.
"I basically had ordered a Brita filter the day before, and I was very excited about its arrival, and I had been on the internet looking at the different models and couldn't wait for filtered water. So, I went downstairs to the fridge and I was getting ready to have my glass of water, first one of the day…and then as I turn my attention back to the fridge, I see this terrifying head staring back at me, and I don't necessarily recognize its him, but I just know that somebody's bloodied in my fridge."
Even though Rose has actually never ever been one to play tricks on April 1st, we hope that she opts to commemorate the vacation this year. If Kit believes he understands exactly what'll occur, we're here to state, you understand absolutely nothing, John Snow!
Check out the complete interview above!
Don't miss out on E! News every weekday at 7 and 11 p.m.
Related youtube video: (not from post)