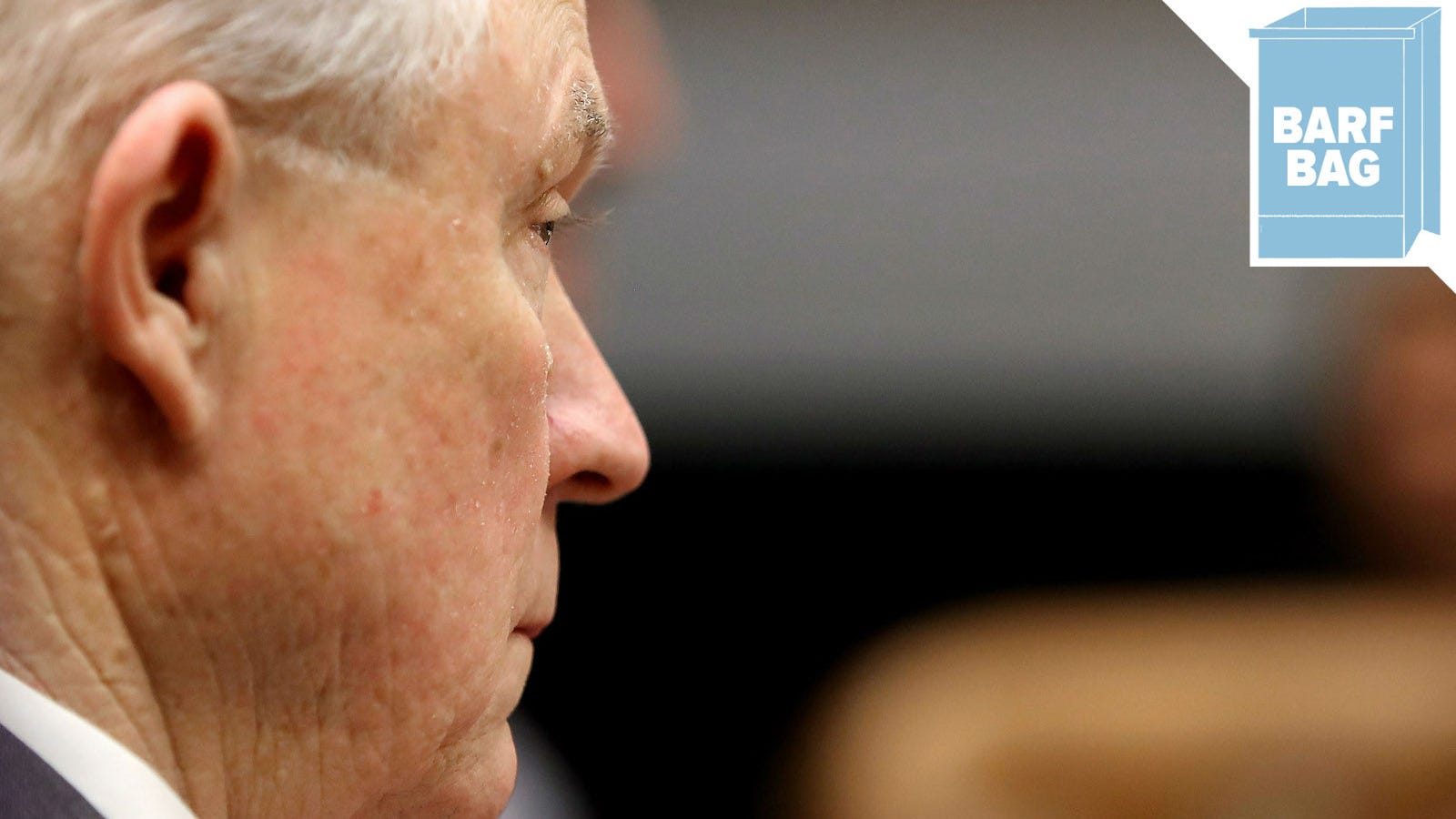 Image through Getty.
Welcome to Barf Bag, an everyday politics roundup to assist you arrange through the disorderly Trumpian news cycle.
Anyway, speaking of Joe Arpaio …
Here's all the shit we could not cover today:
Today, Jeff Sessions advised us– as he has actually done numerous, lot of times in the past– that he is a happy white supremacist. This does not do a lot to blunt the lunacy of the following quote: "The office of sheriff is a critical part of the Anglo-American heritage of law enforcement," the Attorney General of the United States informed the National Sheriffs' Association. It sure is! And exactly what a sensational heritage. [NBC]
Donald Trump, Jr.'s other half Vanessa was hospitalized on Monday after opening an envelope consisting of white powder. The powder was later identified to be benign. [HuffPost]
Trump's budget plan proposition for 2019 includes $7 trillion to the deficit and gets rid of the Corporation for Public Broadcasting, the Institute of Museum and Library Services, the National Endowment for the Arts, the Chemical Safety Board, and more. [New York Times, The Hill]
The Senate's free-for-all migration argument has actually begun. [ABC]
The Trump administration has actually proposed reversing most of an Obama-era guideline developed to decrease leakages of methane, an effective greenhouse gas. [The Hill]
Scott Pruitt, on the other hand, invested $1,64143 on a first-rate seat for an extremely brief flight from D.C. to New York City. I'm so happy somebody is having a good time, aren't you? [Washington Post]
Here are some tweets the President was enabled to release:
This has actually been Barf Bag.
Related youtube video: (not from post)