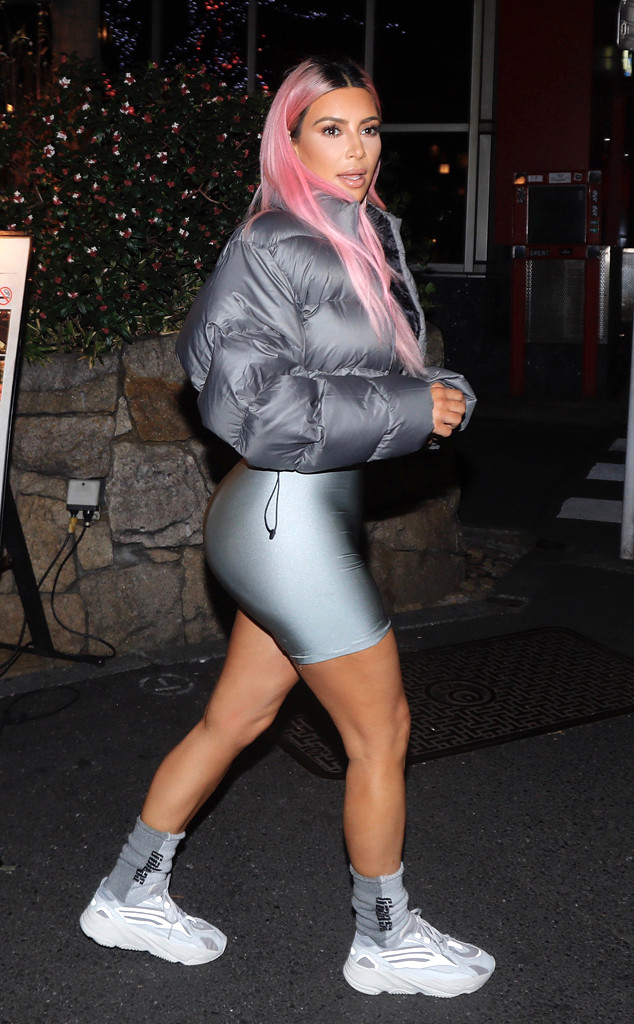 Brian Prahl/ Splash News
Kim Kardashian has the time today.
In a series of tweets, the E! truth star protected Kanye West from reports that the rapper-designer had actually welcomed Paris Fashion Week purchasers to a display room with no clothing. A Yeezy fan account declared in a since-deleted post that Yeezy Season 7 would not consist of any garments or devices, stating Kanye "couldn't do what he wanted to achieve with this collection."
Well, leave it to Kim K to call b.s. on the evident mixup.
"How can a verified account represent Yeezy with false information," she tweeted. "You do NOT work for Yeezy and NOT affiliated. How are you gonna believe an account that posts fake color ways."
Kim continued, "Season 6 was genius. All of my Japan looks are season 7 & will be online soon. Yeezy does not play by fashion rules. The show room was strictly shoes & always intended for that."
West's protective better half likewise stated she's "made calls" relating to the problem. Kanye has actually not commented.
There's no word yet on a main release date for West's most current collection.
Related youtube video: (not from post)