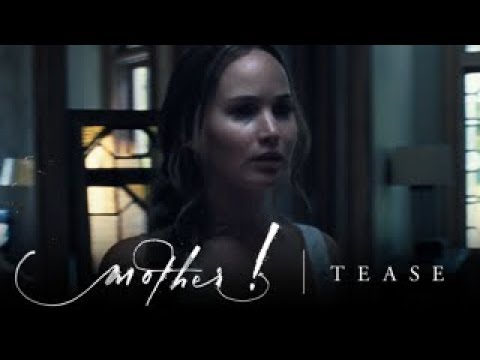 [embedded content]
We haven't heard much about Jennifer Lawrence's upcoming thriller written and directed by her boyfriend Darren Aronofsky — except for the fact that it looks twisted AF.
And based on the first teaser, we can confirm mother! is going to be a mind-bendingly fucked up thrill ride!
In the clip, we see J.Law reunited with her Katniss braid — but what follows makes the Hunger Games look like a children's playground.
Photo: J.Law Joins Amy Schumer Onstage At NYC's Comedy Cellar!
Yup, she's graduated to that Black Swan-level of unsettling psycho-thriller!
Ch-ch-check out the first look look at mother! (above) and catch the film — also starring Javier Bardem, Ed Harris, and Michelle Pfeiffer — in theaters September 15!
Tags: darren aronofsky, ed harris, film flickers, javier bardem, jennifer lawrence, michelle pfeiffer, mother!, scary!
Related youtube video: (not from post)