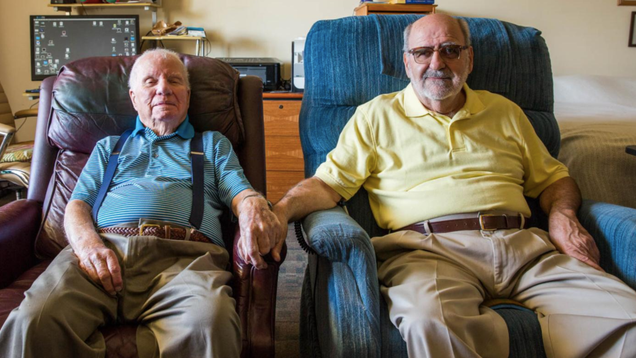 If you're in requirement of a good minute of levity in your day, might I recommend the StoryCorps episode including 100- year-old John Banvard and his 72- year-old spouse, Gerard "Jerry" Nadeau? Due to the fact that these 2 are simply totally lovable.
Banvard and Nadeau, both veterans of various wars, have actually been together for 25 years. "What would it have been like if you didn't meet me?" Nadeau asked Banvard."I would have continued being lonely," Banvard responded. "I'd have been absolutely lost."
The 2 were wed 3 years after moving together into a California veterans house 2010, putting an end to any speculation about who they were to each other. "A lot of people were wondering, 'I wonder what their relationship is?' Well, when we got married, they knew what our relationship was," stated Nadeau, triggering both guys to rupture into laughter.
You might peg their story to Valentine's Day, or you can simply take it for exactly what it is: A two-minute and 38 2nd recognition that like is genuine.
Related youtube video: (not from post)