Lil Uzi Vert might be up for Best New Artist tonight, however he's not actually feeling the buzz of the 2018 Grammy Awards.
The "XO Tour Lif3" rap artist came by E!'s Live From the Red Carpe t where he didn't have much to state, in spite of Giuliana Rancic's effort to pull some kind of enjoyment from him.
"I'm feeling normal," he informed Giuliana, who asked if he was pumped up about his huge election and all that the Grammys need to use.
"Uh, this is normal. This is my life, so it's whatever," Uzi described.
However, he did get at least a little more jazzed while discussing his event prepares if he winds up with a win tonight.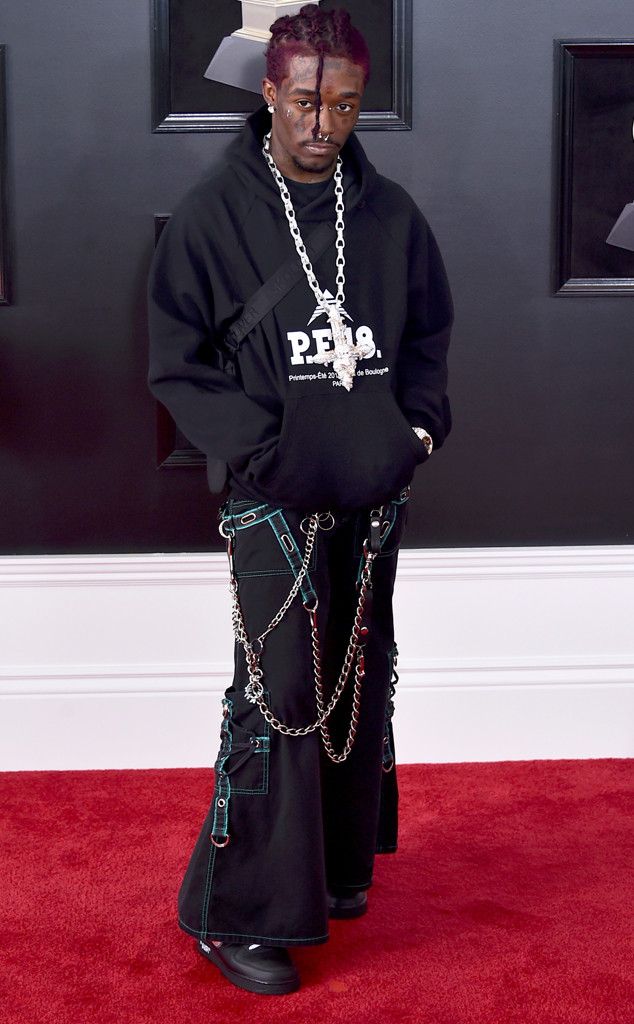 Mike Coppola/FilmMagic
"If I win, I'm just going to think about everything I'm going to buy the next day," he stated. "You know I like to shop. So, shopping."
And initially on his list?
"Gucci just dropped a new collab with Burberry, and it's very nice. I got to get everything."
Other than that, the rap artist does not have any huge prepare for exactly what's next in his life … Well, besides his option for breakfast tomorrow: Pop-Tarts.
Tune in to E!'s two-hour Live From the Red Carpet: 2018 Grammy Awards unique at 5: 30 p.m. ET/2: 30 p.m. PT. After the Grammys telecast on CBS, see the E! After Party at 11 p.m. ET/8 p.m. PT. For total Grammy Awards protection, watch E! News Monday, Jan. 29, at 7 and 11 p.m.
Related youtube video: (not from post)