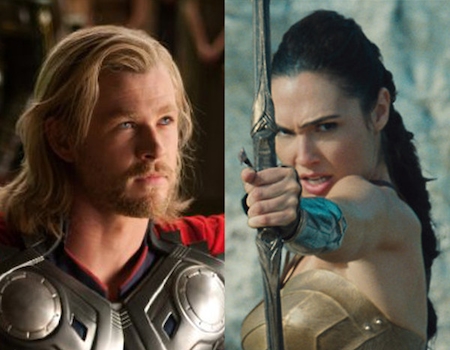 The Lonely Island composed a tune for the 2018 Oscars, however it didn't make the award program cut.
The funny group of Andy Samberg, Jorma Taccone and Akiva Schaffer shared the news on social networks Monday, together with a demonstration of the Oscar tune, entitled "Why Not Me."
The video starts with a message to audiences that checks out, "We were asked to write a song for this year's Oscars…Unfortunately, it wasn't chose because it was 'financially and logistically impossible,' so for fun we thought we'd share the rough storyboards of what would have been a fully shot, star-studded music video of exorbitant cost. All vocals and visuals are temp, so please use your imagination and enjoy!"
The video then continues with Thor responding to Oscar elections. "Why not me?" Thor sings. "Do I not deserve a nomination? The reviews were raves to be sure. 'Fun for the whole family, look no further than Thor."
Then it's Wonder Woman's rely on sing, "Why not me? I left my family to fight for what's right. Saved the world from the devil below. But I'm sure it was hard for Sir Daniel Day Lewis to learn how to sew."
And in addition to Chris Hemsworth and Gal Gadot, there was likewise the possibility of Pennywise, Tiffany Haddish, Chris Pine, Chris Pratt, Chris Evans, Chris Rock and Michael Fassbender appearing on the amusing track!
Take an appearance at the video above to see exactly what might've been! Inform us, would you like to have seen "Why Not Me" on the 2018 Oscars?
Sound off in the remarks!
Don't miss out on E! News every weekday at 7 and 11 p.m.
Related youtube video: (not from post)