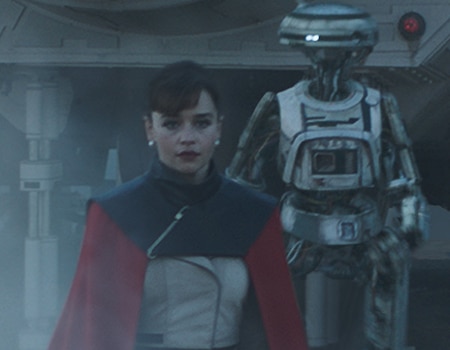 Not so long back, in a galaxy not up until now away, fans got their very first take a look at Solo: A Star Wars Story The preliminary video from the movie– all 45 seconds of it– debuted on NBC throughout the 2018 Super Bowl, including peeks of Kira ( Emilia Clarke), Han Solo ( Alden Ehrenreich), Lando Calrissian (Donald Glover), Chewbacca ( Joonas Suotamo) and Beckett ( Woody Harrelson) in the prequel. To fans' pleasure, the very first full-length trailer premiered Monday on ABC's Good Morning America.
"I've been running scams on the streets since I was 10. I was kicked out of the Flight Academy for having a mind of my own," a young Han exposes. "I'm going to be a pilot. Best in the galaxy."
Beckett assembles a team, welcoming Han and co. to sign up with. Throughout one escape objective, Han informs his partners in criminal offense, "I thought we were in trouble there, but it's fine. We're fine." Moments like that make it simpler to value when an older Han states, "I have a bad feeling about this."
The almost two-minute preview provided fans a more extensive take a look at how Han (very first played by Harrison Ford in 1977's Star Wars: Episode IV– A New Hope) came into belongings of the Millennium Falcon– a.k.a. the "fastest hunk of junk in the galaxy." The trailer likewise used the very first peeks of Paul Bettany and Thandie Newton, whose functions stay rather strange.
Phil Lord and Christopher Miller initially directed the hit, however as production neared its end in June, Ron Howard was employed to change the duo. Reshoots were completed in October. And while John Powell is scoring the movie, Star Wars icon John Williams is composing its style.
Solo: A Star Wars Story will premiere in theaters across the country Memorial Day weekend.
Related youtube video: (not from post)