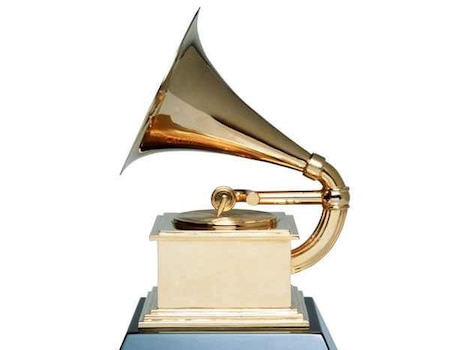 The Time's Up effort will continue to empower at the 2018 Grammy Awards this Sunday.
Similar to the 2018 Golden Globes, throughout which stars used all black to oppose unwanted sexual advances and inequality, stars who participate in the Grammy Awards are now being motivated to use white roses to continue spreading out the message.
A group called the Voices in Entertainment collaborated to pen a letter to their "brothers and sisters in music," writing, "As we are inspired by the #timesup campaign, we are encouraging the artists that we work with and our colleagues attending the 60th Annual Grammy Awards in New York City to wear a white rose to the ceremony on Sunday, January 28th. We choose the white rose because historically it stands for hope, peace, sympathy and resistance."
The letter, which was led by Meg Harkins of Roc Nation and Karen Rait of Rhymthmic Promotion, Interscope/Geffen/A & M Records, continued, "Please join us in support of equal representation in the workplace, for leadership that reflects the diversity of our society, workplaces free of sexual harassment and a heightened awareness of accountability that our sisters started on January 1st and continued through the Golden Globes and onward."
Grammy chose artist Rapsody— who is the only woman artist with nods for Best Rap Album and Best Rap Song– is currently validated to use the rose in assistance of the motion.
The letter concluded, "The world is listening. Wear a white rose."
The motion will likewise be supported on social networks through the hashtags, #whiterose, #timesup and #hope.
Tune in to E!'s Grammys Countdown reveal beginning at 3: 30 p.m. ET/12: 30 p.m. PT Sunday, Jan. 28, followed by our two-hour Live From the Red Carpet: 2018 Grammy Awards unique at 5: 30 p.m. ET/2: 30 p.m. PT. After the Grammys telecast on CBS, enjoy the E! After Party at 11 p.m. ET/8 p.m. PT. For total Grammy Awards protection, watch E! News Monday, Jan. 29, at 7 and 11 p.m.
Related youtube video: (not from post)