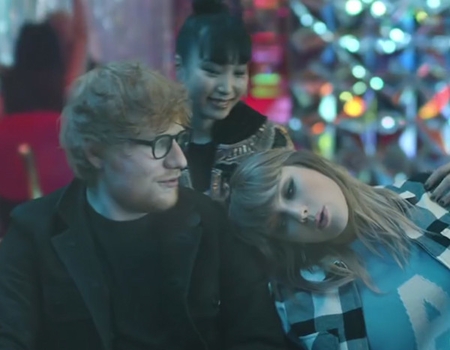 Taylor Swift and Ed Sheeran are providing us a preview into their relationship and the making of "End Game."
Last month, T.Swift dropped the "End Game" video, including Sheeran and Future, which took audiences to celebrations all over the world. Now Swift and Sheeran are spilling tricks about the composing procedure and how the track became.
In the behind-the-scenes video, Sheeran shares that after hearing the tune for the very first time he "dreamed" his verse for the track.
"So it's not talent it accidentally happened to you," Swift jokes.
"It's just dreams yeah," Sheeran replies. "And then I woke up and then like typed it all out and then recorded it like a day later and sent it to you and I remember you liked it."
In the middle of their discussion, Swift gets a text from a specific somebody.
"Oh, he played me in Scrabble," Swift states. "I'm 'bout to…it's a tight game. No I can wait, I can wait, I'll make him wait, it'll make him sweat."
Later on in the video, Sheeran discusses the lyrics to his verse in the tune and the significance of the Fourth of July and his relationship with fiancé Cherry Seaborn
Watch the video above to obtain the scoop!
Related youtube video: (not from post)