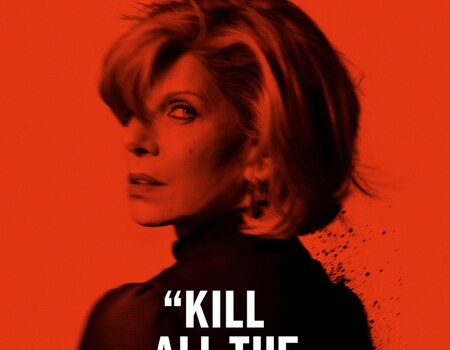 Things on The Good Fight will get harmful, it appears, a minimum of if the trailer and brand-new season 2 crucial art are to be thought. Tossing around William Shakespeare's "Kill all the lawyers" should not be taken gently.
"I feel like death is everywhere," Christine Baranski's Diane Lockhart states in the trailer above. And she's.
The Good Fight season 2 gets where season one ended. The world is going ridiculous, the Chicago murder rate is on the increase and the legal representatives believe they have targets on their backs after a customer at another company eliminates his attorney for overcharging. This raises and triggers a copycat murder everybody's stress and anxiety levels.
While the murders shake the legal representatives, Diane discovers herself fighting the brand-new partner at the company, Liz Reddick-Lawrence, played by Audra McDonald Maia ( Rose Leslie) discovers herself stuck in the middle of the monetary scandal committed by her moms and dads, and perhaps tossed under the bus by her sweetheart, and Lucca ( Cush Jumbo) is revived into Colin's ( Justin Bartha) orbit.
Oh, and Howard Lyman ( Jerry Adler) is in some way a judge! Diane states it finest: "Oh dear god."
Other visitor stars this season consist of Carrie Preston, Bernadette Peters, Paul Guilfoyle, Jane Lynch, Rob Reiner, Gary Cole and Tim Matheson Yes, that is Diane Lockhart leaving a bed with Matheson's character still in it!
"I say f—k it," Baranski's Diane Lockhart states in the trailer above.
"You've been saying a lot of that lately," McDonald's Liz Reddick-Lawrence states.
"Making up for lost time," Diane states, in a nod to the program's capability to now toss f– ks around.
Other things to remember of in the trailer: a traditional Good Wife bar scene, Diane and Marisa ( Sarah Steele) discussing devils, a shoeless Diane strutting in the law practice, a lot of funny and naturally defamation.
Season 2 likewise stars Delroy Lindo, Michael Boatman and Nyambi Nyambi
The Good Fight season 2 premieres March 4 on CBS All Access.
Related youtube video: (not from post)