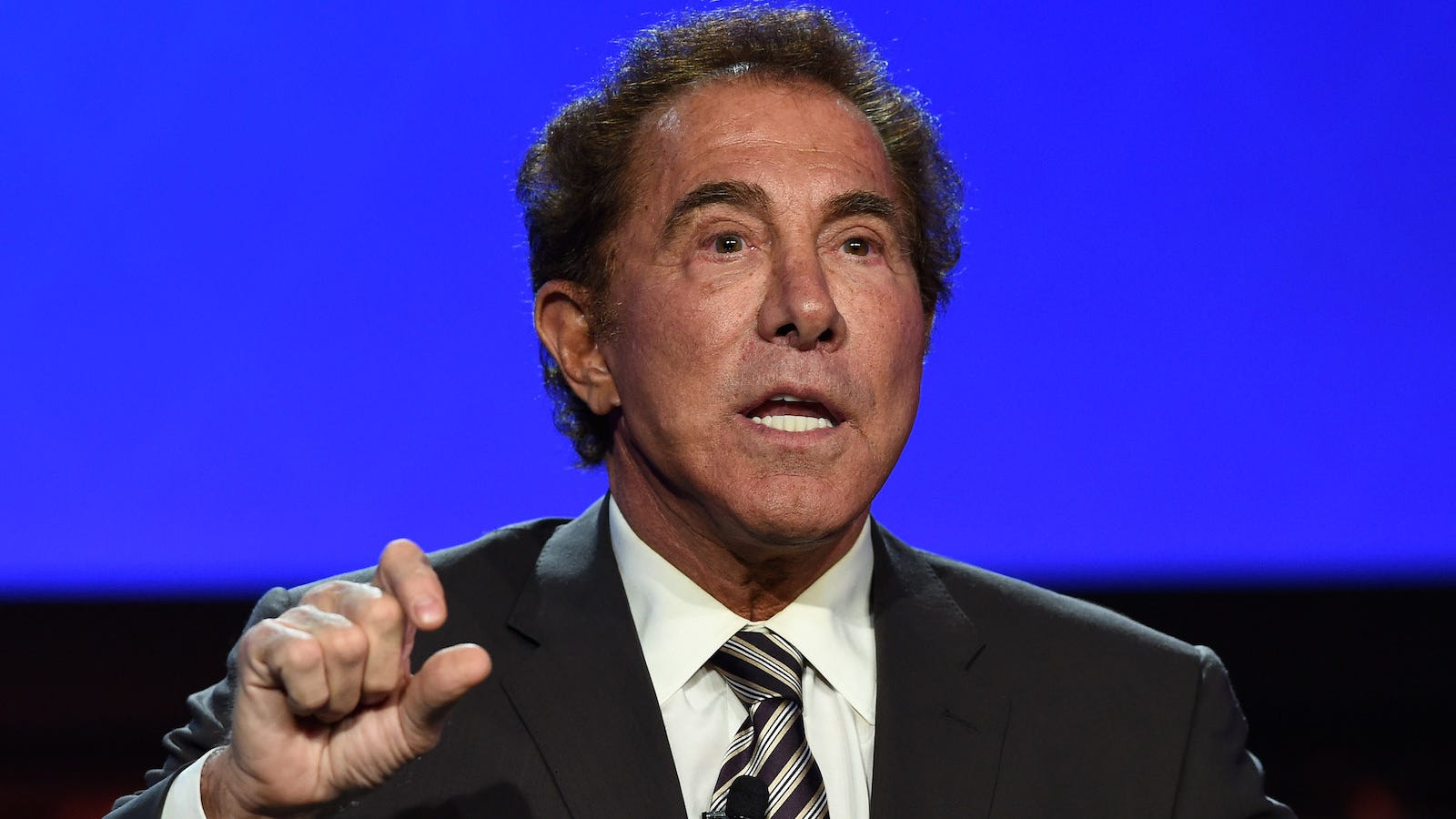 Image by means of Getty.
Following reports of supposed sexual misbehavior that required gambling establishment designer Steve Wynn to step down from his post as RNC Finance Chairman, the Las Vegas Review-Journal reports that in 1998, their own paper buried a story detailing comparable habits.
Last week, the Wall Street Journal reported that Wynn supposedly required staff members to make love with him and would do things like "sit in the salon to get pedicures in such a way that his genitals were exposed"; the Journal has actually because reported that Wynn has actually aimed to rally staff members to his side by advising them that he didn't fire them throughout the economic crisis. He has actually rejected the accusations versus him, declaring "It is deplorable for anyone to find themselves in this situation." He has actually not reacted to the Review Journal's ask for discuss the most recent accusations.
Twenty years earlier, in a story that might have avoided a few of these more current declared activities from taking place, Las Vegas Review-Journal press reporter Carri Geer was dealing with a story about a federal suit versus Wynn and the Mirage. The Review Journal now reports that the paper spent for lie detector tests for 2 of the story's female sources, which is not, uh, actually something trustworthy papers are expected to do.
According to the Review-Journal, the fit, submitted by 11 ladies, declared that staff members were searched and pestered by clients and weren't secured by their managers, which waitresses were sent out to "accommodate customers sexually," which all sounds rather familiar. Another server stated in the court filing that after discussing her grandchild in the early '90 s, Wynn pushed her to make love with him, stating he wished to make love with a grandma.
Greer, who still operates at the Review-Journal, was eventually obstructed from releasing the story and purchased to erase it from the paper's system, though she states she did not remember who made those calls. Then-publisher Sherman Frederick, who Greer stated purchased the lie detector tests, informed the Review-Journal that he does not keep in mind the story or buying the tests, although there are records of the test results and their $600 expense, and the Western Security Consultants polygraph inspector verified that it occurred. Cynthia Simmons, who informed the Review-Journal that she had actually been required to make love with Mirage clients, stopped working the polygraph test; she now states she was under "emotional distress." Earlene Wiggins, a complainant in the suit who passed the test, passed away in 2006.
"I always wanted to tell these women's stories. That's why I saved this file for 20 years," Geer informed the Review-Journal
Related youtube video: (not from post)