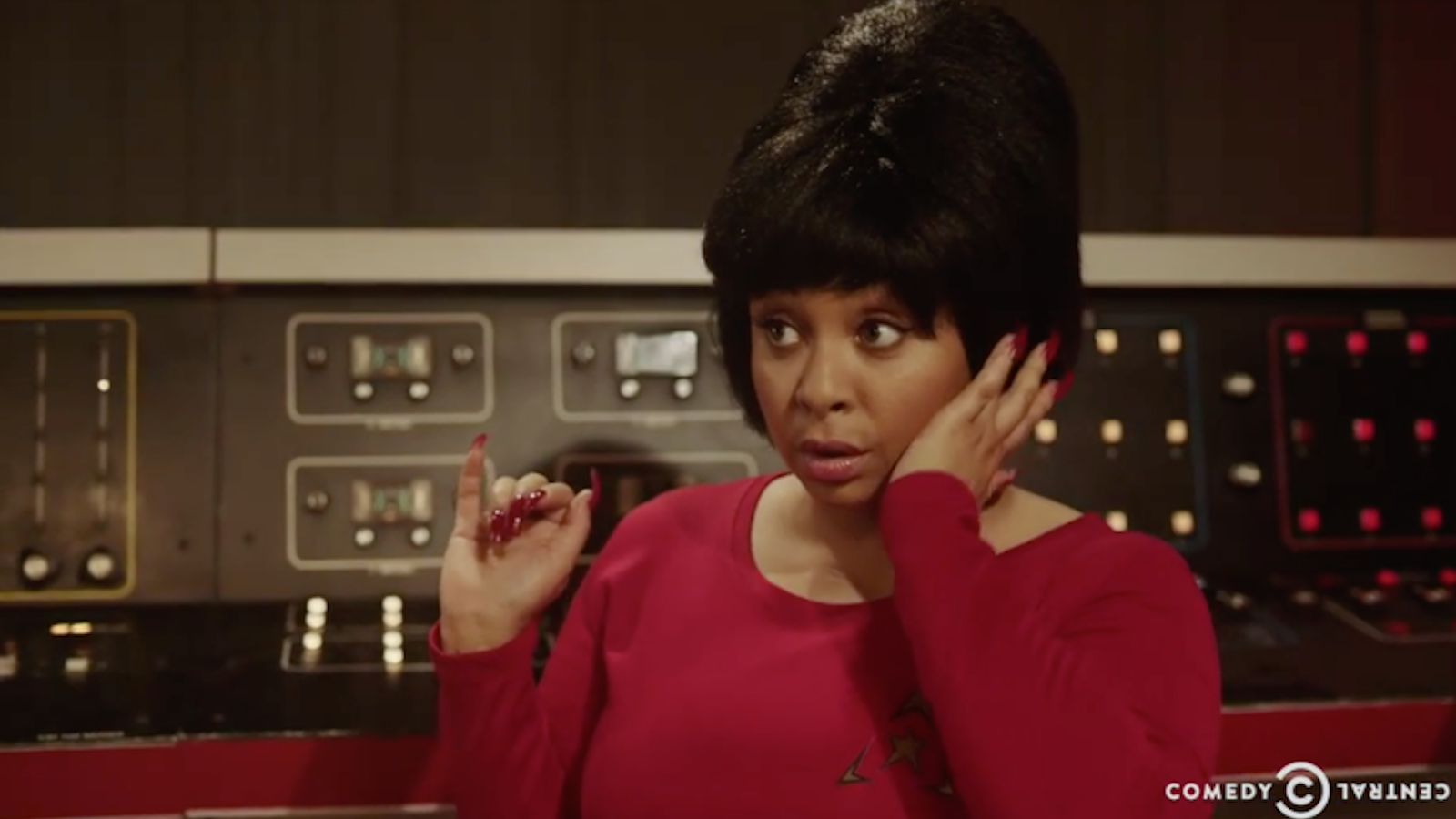 Comedian and Full Frontal author Ashley Nicole Black informed the motivating story of how Nichelle Nichols "integrated space" for Drunk History on Tuesday night. Black does a genuinely incredible task, and as a benefit, appears like the type of intoxicated individual who might persuade you to go to another bar at 2 a.m. although you're broke and your feet harmed.
Nichols, played by Raven-Symoné, obviously didn't understand how prominent her Star Trek character, Uhura, was on the American seeing public, inning accordance with Black. Although she was on it, she didn't see the program, and exactly what she actually wished to be doing was dance and sing, not pretending to push buttons. She stopped, however developer Gene Roddenberry pled her to offer it the weekend. And exactly what a weekend.
At a NAACP occasion, Nichols was presented to a huge Trekkie geek– Martin Luther King Jr., played here by Jaleel White. MLK Jr. encourages her to stick with the program, since she's the only black lady on TELEVISION who does not play a servant, offering "hope for the future" for audiences, like his own kids. Black states Nichols was encouraged by MLK's total absence of chill and went back to the series.
Black then dives into the really well-known very first onscreen interracial kiss in between Nichols and William Shatner, a relocation that the program's executives were allegedly very hesitant to make. It's indicated that Shatner and Nichols united, did a lot of kissing, and made the alternative kiss-free shot unusable. History was made.
But the most moving minute in Black's informing may be about how Nichols actually took a trip throughout America to persuade individuals who were not white guys to sign up with NASA, like Sally Ride and Mae Jemison. Nichols was "the first black lady to go to space for fake, and recruited the first black lady to go to space for real." I'm not even intoxicated, and this history is making me cry.
Related youtube video: (not from post)