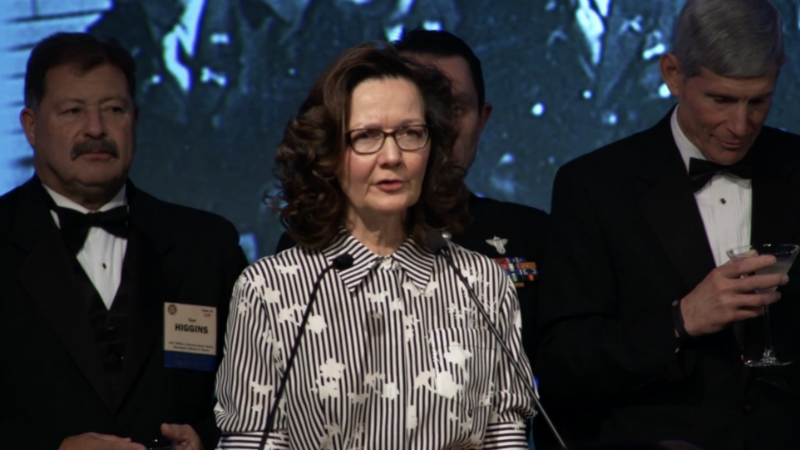 Nothing states strong lady rather like abusing terrorism suspects at a Central Intelligence Agency black website and damaging the video proof. Meet Gina Haspel, deputy director of the CIA and Trump's brand-new choice to lead the firm.
Reports about Haspel broke together with news that President Trump fired Secretary of State Rex Tillerson and tapped CIA Director Mike Pompeo as his replacement. In a tweet, Trump patted himself on the back for choosing the very first lady as CIA director:
Yes, Haspel is undoubtedly a lady. All hail our Queen of Waterboarding.
From The New York Times:
The C.I.A.'s very first abroad detention website remained in Thailand. It was run by Ms. Haspel, who supervised the harsh interrogations of 2 detainees, Abu Zubaydah and Abd al-Rahim al-Nashiri.

Mr. Zubaydah alone was waterboarded 83 times in a single month, had his head consistently knocked into walls and withstood other severe approaches prior to interrogators chose he had no helpful details to supply.
The New Yorker, in a piece that pursued Haspel was called deputy chief in 2017, released an especially troubling information concerning Zubaydah's abuse:
… At one point, he ended up being non-responsive, with water bubbling up from his lungs. Medical professionals needed to restore him. Throughout his confinement, Zubaydah lost sight in his left eye.
In 2005, videos and recordings of the abuse sessions were saved in a safe at a CIA center in Thailand, however they were purchased ruined. And as the Times notes, it was Haspel's "name that was on the cable carrying the destruction orders," though the "agency maintains that the decision to destroy the recordings was made by Ms. Haspel's boss at the time, Jose Rodriguez, who was the head of the C.I.A.'s clandestine service."
According to QZ, the Berlin-based NGO European Center for Constitutional and Human Rights has actually been pressing Germany's public district attorney to jail Haspel for her function in the black website abuse program given that she was designated as deputy director of the CIA in 2015.
The ECCHR launched this declaration concerning Haspel in 2017:
"Those who commit, order or allow torture should be brought before a court – this is especially true for senior officials from powerful nations," stated ECCHR's General Secretary Wolfgang Kaleck. "The prosecutor must, under the principle of universal jurisdiction, open investigations, secure evidence and seek an arrest warrant. If the deputy director travels to Germany or Europe, she must be arrested."
It is not likely that our president was bothered by any of this given that, well, Trump likes abuse and thinks waterboarding works. (It does not.)
But if you neglect all this making it possible for abuse shit … a lady in charge of the CIA? Woke.
Related youtube video: (not from post)