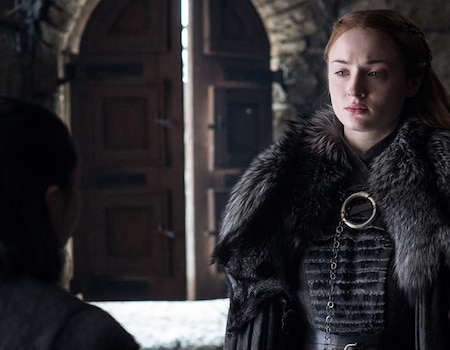 When Game of Thrones ends in 2019, that's it. Aside from among the 5 prequel spinoffs HBO is dealing with. The story informed in Game of Thrones, based on George R. R. Martin's A Song of Fire and Ice, is done, and the case will be closed on revivals and/or future spinoffs, according to HBO's shows president Casey Bloys
In an interview with The Hollywood Reporter, Bloys stated a door being exposed for future revivals or undoing the ending is "not happening."
" This story, A Song of Fire and Ice, is done. There's no revival, reboot, spinoff talk," he stated.
Does that mean there's a conclusive response regarding who lastly gets the Iron Throne? "I don't even want to answer that! [Laughs.] But it's exciting," he stated.
As for the 6 episodes, he stated, "They're great. It's fantastic. The fans are going to be very, very happy."
Regarding the hold-up for brand-new episodes, Bloys informed EW that showrunners and developers David Benioff and Dan Weiss desired the time to craft the very best episodes possible.
"Here's what I'll tell you: They take the time they need to do the show at its highest level of quality. As the show has gone on, it's gotten bigger — big battle scenes, big special effects," Bloys informed EW. "These things take time. Here's the one thing I can assure you: Dan and Dave were not sitting around on a beach waiting to go back to work. They're perfectionists and this is the soonest it can come back at a level of quality that they are comfortable with."
In an interview with TVLine, Bloys discussed the prequels in the works, keeping in mind there are certainly 5 in play and "there may be [familiar] bloodlines" in the prequels.
But do not anticipate among the prequels to premiere right away after Game of Thrones involves2019 "We're not using the final season to launch a new show or anything like that. There's going to be a separation between the two. These are among the best writers working and I'm hopeful," Bloys informed EW.
Series star Kit Harington informed Deadline he's feeling a brand-new sort of pressure while dealing with the last installation of the HBO series.
"Well, I think there's a certain pressure I've not felt before," Harington stated about the anticipation relating to the last season. "Whereas before, every year there's always been a bit of pressure, this season is one where we could easily let people down. Obviously, we don't want to do that so we're very much stepping up everyone's game which is very apparent, at least to me. We're all growing a bit and I think everyone's attention is very focused on what we're doing in a way that it's always been, but it may be more apparent. I love it, you know. It's also I think that thing of just trying to get everything you can out of it while we're still doing it. Really kind of explore every inch of it."
Former Game of Thrones star Jason Momoa stated he went to set and was ruined by exactly what he saw. "It's going to be the greatest thing that's ever aired on TV. It's going to be unbelievable. It's going to f–k up a lot of people. And it was a bummer because I'm a huge fan and I didn't want to know what's going on. I was like, 'Damn, I didn't want to know that!'"
Game of Thrones returns in 2019.
Related youtube video: (not from post)